Sell your bike
It has never been as safe, easy and quick.
Enter the brand, line and model of your bike to create your automated ad.
💡Pro Tip
Our automated ad creation fills out all of your bike's components automatically and suggests you an ideal selling price.
Why sell on buycycle?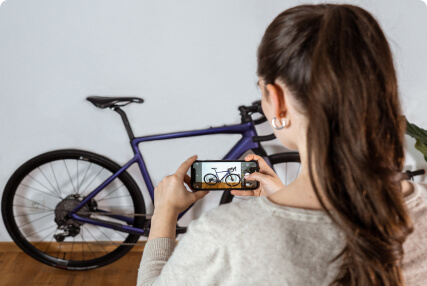 Create your ad in 30 seconds
It's free and easy. Once you named the brand, model and year of your bike, all its components will be filled out automatically. You'll be proposed an ideal selling price and can then add a few last details on the bike's condition. Upload three photos and you're ready to sell.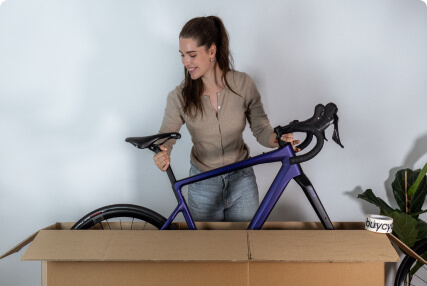 Stress-free shipping
Your bike is sold to all of Europe and the US and buyers can choose self-pickup or shipping. If the shipping option is selected, you'll receive all packaging material from us and our logistic partners will come pick up the packed bike. Completely free of charge!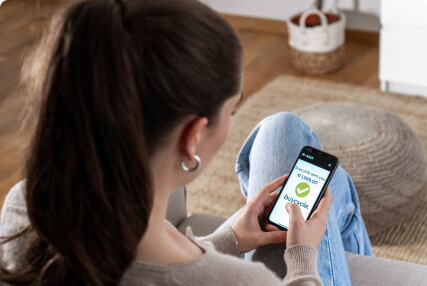 Get your money. Guaranteed.
Guaranteed: On buycycle you can always be sure to get your money. Once your bike is sold, we'll collect the money from the buyer and as soon as it has been picked up, you get your money paid out to you.
You know what you sell. Now know what you get.
Whether you're listing your first bike or whether you've already sold your tenth, buycycle has got you covered every step of the way guaranteeing you full transparency and security.
buycycle's pricing is straight forward.
Listing a bike on buycycle is always free of cost. As soon as you've successfully sold your bike, you'll get 97.5% of the revenue made. All we keep is the 3.5% buycycle selling fee.
How does buycycle protect sellers?
As soon as your bike is sold, we collect your buyer's payment and secure it in our escrow account. That way you can be sure to always get your money. On buycycle we don't do bullshit. Just bikes.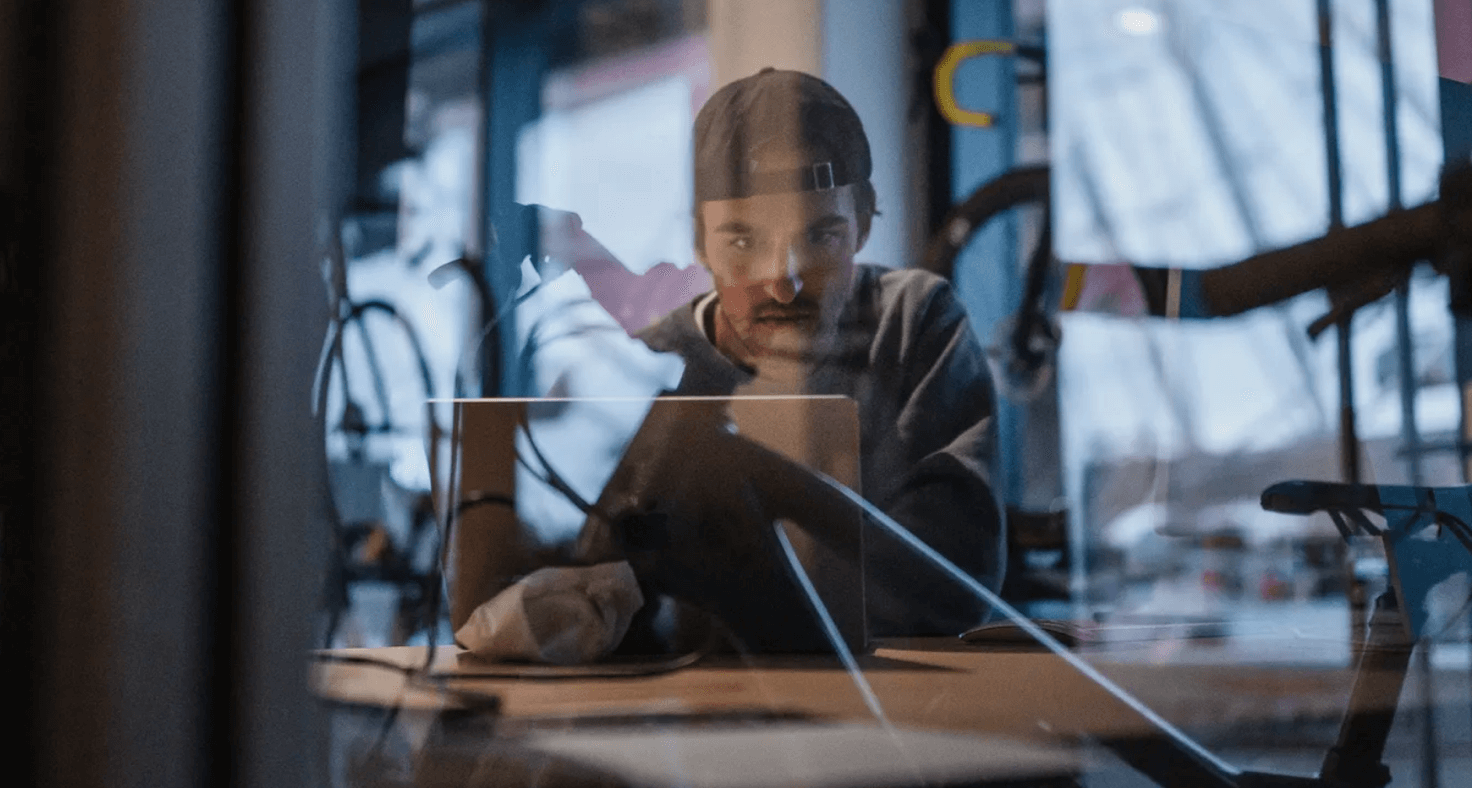 When uploading
buycycle's
selling guide
includes pro tips to help you get the most money for your bike. All of its components are added automatically. Our extensive valuation tool supports you in choosing your ideal price when uploading your bike for sale.
When selling
You can feel confident selling to buycycle's experienced community of bike enthusiasts. No more unnecessary questions or non-serious price offers. Through our secure payment process and our continuous help you are always guaranteed your money, a smooth experience and the ideal new owner of your old bike.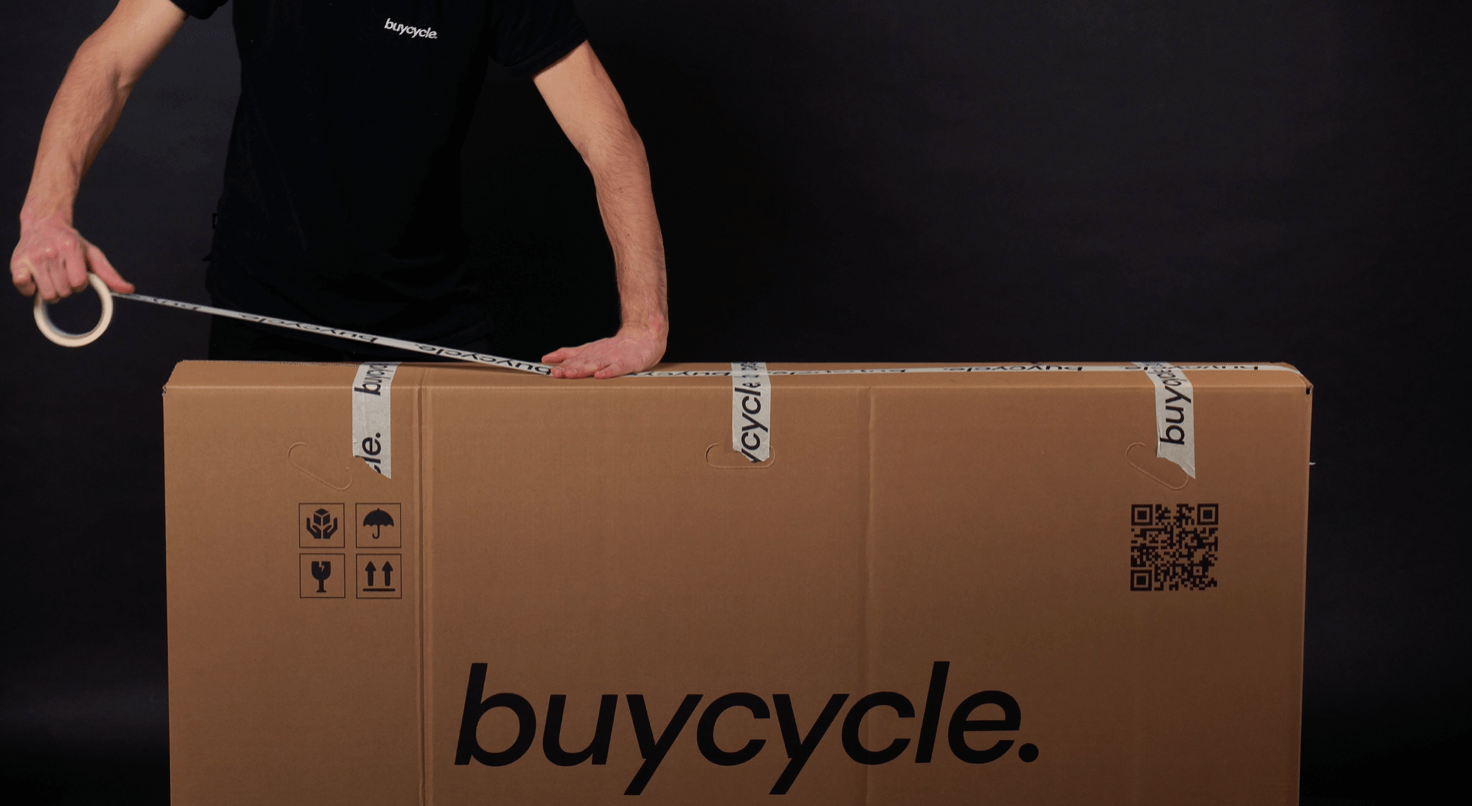 When shipping
We take care of the whole shipping process for you. Once your bike is sold, we send you all necessary packaging material free of charge and the shipping company picks up the box right at your doorstep. The transport is fully insured by us. Once handed over, you can simply have your money paid out to you from your buycycle account.
If you still have questions about selling your bike and want to contact our customer service please reach out to [email protected] We look forward to hearing from you!
How do I sell an e-bike?
We currently do not offer e-bikes for sale in the US
What is my old bike worth?
One of the most difficult tasks when selling a bicycle is to determine the right price. You want to get a reasonable price for your old bike, of course, but you also want it to be attractive enough to potential buyers in a timely manner. Essentially, one determines the selling price with the following steps:
1. determination of new price of the bike
The price of the then-new bike is one of the most important clues to determine the selling price. If you have already bought the bike used and do not know the new price, it is worthwhile to research online or search for your model in the database of buycycle, where you can find all new prices.
2. consider the age and condition of the bike
Similar to a used car, the value of a bicycle decreases with age and wear. It is imperative that both factors are taken into account, since, for example, an 8 year old bike that has hardly been moved and is in very good condition is worth just as much as a 2 year old used bike (same new price), which, however, has already been heavily worn.
3. consider brand and model
Here, too, there are analogies to the automotive market in the bicycle sector. Popular brands (such as Canyon, Cube, Specialized) and especially their popular models (e.g. currently especially the gravel bike models of the popular suppliers) are more in demand than unknown brands and models. More demand leads to a higher selling price.
4. research of comparable advertisements
On common sales platforms, you can search for your bike and see which advertisements are posted at which prices. This superficial market research helps to validate one's own selling price and can also help in checking step 3. Popular brands and models are offered more expensively than lesser-known sellers.
5. negotiation basis for fine tuning
Last, of course, it always helps to advertise the used bike with a negotiable price. If one receives first counteroffers, this gives an assistance with the determination of the really attainable price. But here also caution is required. On platforms such as Ebay Kleinanzeigen, there are often "cheeky" requests with unrealistic prices. One should not be irritated by this. The process described above can often be time-consuming.
The buycycle team has reduced this effort. There, with a short selection of the bike, one can receive a price recommendation for the used bike within one minute. The self-learning algorithm takes into account the aforementioned factors such as new price, condition, age, market situation, time of year, search volume and the selling prices of similar advertisements when automatically determining the price.
My bike has different components from the standard configuration
If you have other components on your bike, that's no problem either. Just exchange the parts in the last step of the sales process.
How do I put a bike up for sale on buycycle?
Simply select your bike from our database - all standard components and parts are automatically added to the display. If you have changed components, it can be easily noted in the last step of the selling process. After you have found your bike model, simply upload 3 pictures, name your price and add some info. Creating a sale ad is done in less than 2 minutes.
What's buycycles advantages in comparison to other platforms
With buycycle you can easily sell and buy used bikes. Compared to other platforms, it is 100% secure. You can pay for bikes online and we will make sure the buyer gets the bike in the condition it was described as. 
buycycle also takes care of the shipping process, from providing packaging materials, to picking up and delivering your purchased bike.
How do you use my personal data?
We do not store any of your personal payment data ourselves. Only our payment service provider Adyen is able to process the data. For all other information storage, we ensure your data is well protected with us at all times and you can always delete your account and all stored data at any time!
Which bicycles can I offer for sale?
Currently, you can sell road bikes, including gravel and triathlon bikes, as well as mountain bikes on buycycle. We are working on adding more and more types of bicycles in the near future.
What can I do if I can't find my model?
If you can't find your model in our search, you still have the option to upload your bicycle. Click on "My bike is not listed" to do so. If the bicycle is still not found after entering the brand, model, and year, click on "I can't find my bike." You will then see a blank template where you can enter your bicycle's details, including the brand, model, and year.
What is my old bicycle worth?
Would you like to know how much your bicycle is worth? It's simple! Just select the brand, model, year, and condition of your bike. Based on this information, we will provide you with a price estimate to show you how much you can currently sell your bike for.
When is the ideal time to sell my bicycle?
The best time for a bicycle sale is difficult to predict. Generally, most people ride their bicycles during the summer months. Therefore, there tends to be a higher number of purchases in the summer and fewer purchases in the winter. However, buyer behavior can vary depending on the type of bicycle.
My bike has changed components?
If your bike has different components than the standard configuration, that's not a problem. Simply replace the parts in the list during the final step of the selling process.
How do I list a bike for sale on buycycle?
Simply select your bike from our database. All standard components and parts will be automatically included in the listing. If you have made any modifications to the components, you can easily specify them in the final step of the selling process. Once you have chosen your bike model, you can upload pictures, set your price, and provide some additional information. Creating a listing takes less than 2 minutes.
What are the advantages of buycycle compared to other platforms?
With buycycle you can easily sell and buy used bikes. Compared to other platforms, it is 100% secure. You can pay for bikes online and we will make sure the buyer gets the bike in the condition it was described as. 
buycycle also takes care of the shipping process, from providing packaging materials, to picking up and delivering your purchased bike.
How can I be sure that I will receive my payment?
Once you receive a notification from us that your bicycle has been sold, the buyer has already paid for the bicycle online. You will receive the payment as soon as the bicycle has been either handed over to our shipping company or personally collected by the buyer.
How much does it cost to sell a bike?
Listing a bicycle on buycycle is free of charge. For all US based sellers, we currently do not charge a selling fee.