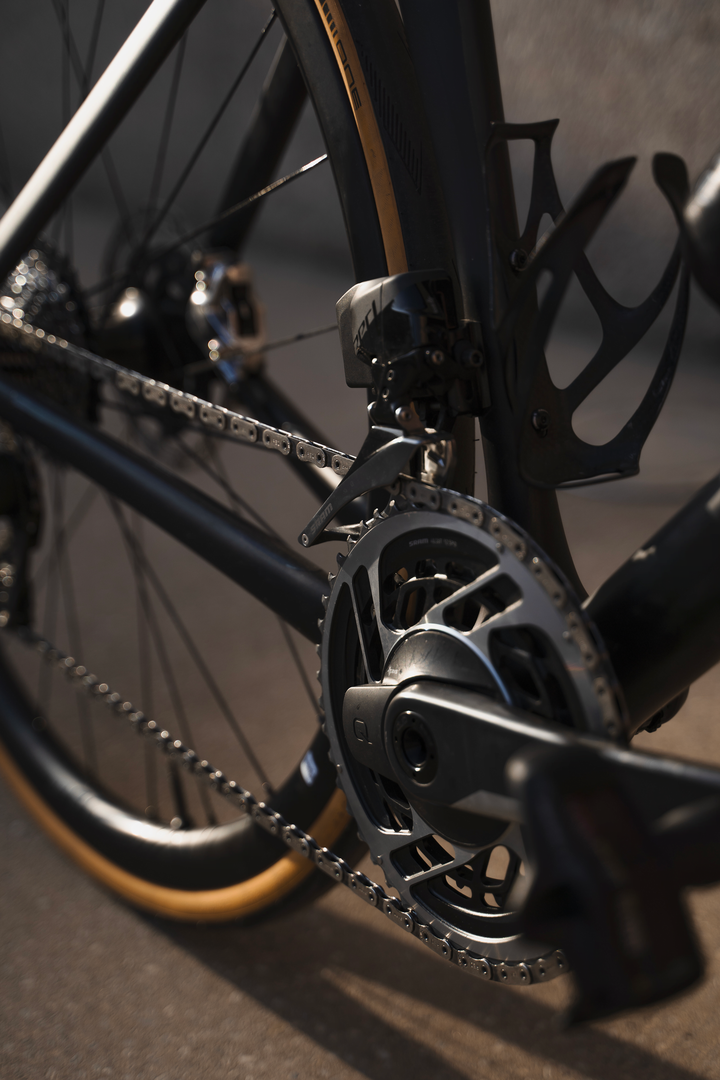 How we get the best out of your future dream bike
Our Certified Pre-Owned program was developed with feedback from our customers.
Watch our videos
How it works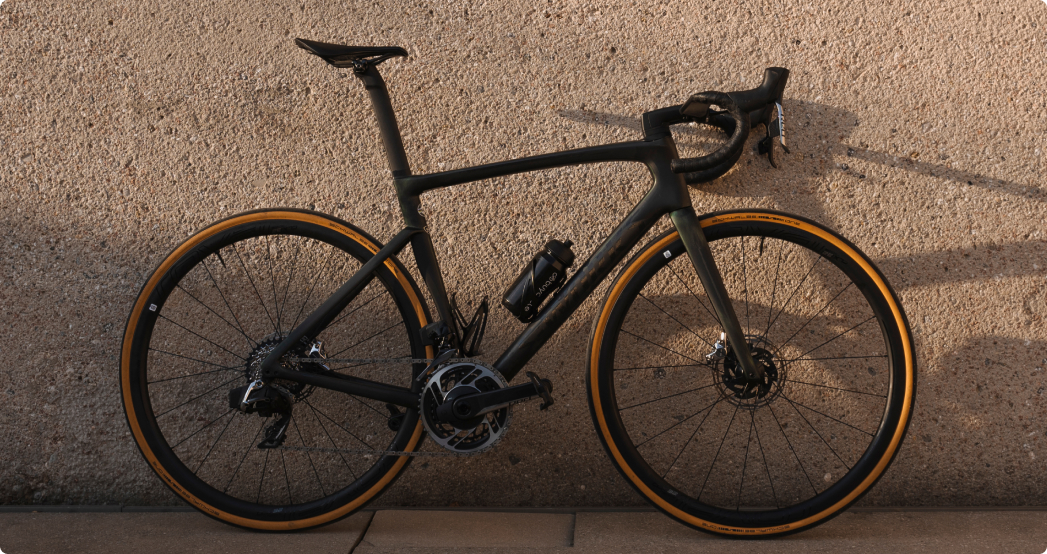 full inspection.
Each certified-pre-owned bike has been handpicked by us and has undergone our 50 point comprehensive inspection and service. Our goal is to give you the confidence that your bike will arrive ready to ride!
Frame integrity checked
Non-destructive testing for material damage
Suspension and controls inspected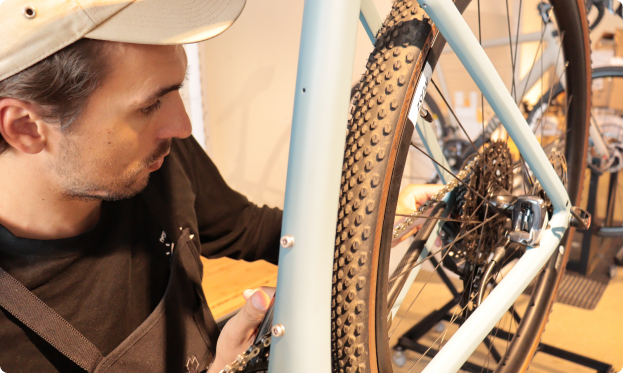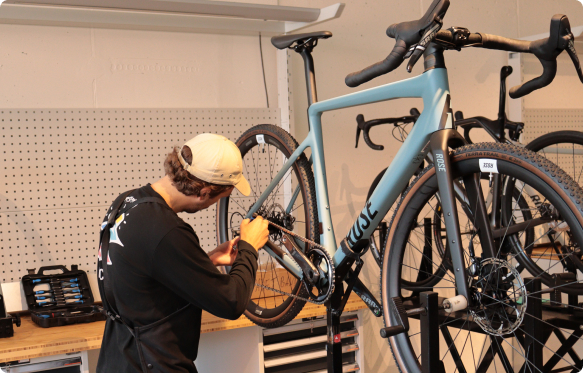 professional service.
We subject every CPO bike to the absolute premium service. All components that do not meet our standards have been replaced or serviced.
Drivetrain pulled and cleaned
Worn parts replaced
Wheels trued
super easy returns.
We want you to love your pre-owned bike. That's why we give you a 14 day return policy with no nagging questions. Just send your bike back and we will find another one for you!
14 days return policy
Big Choice
Easy return process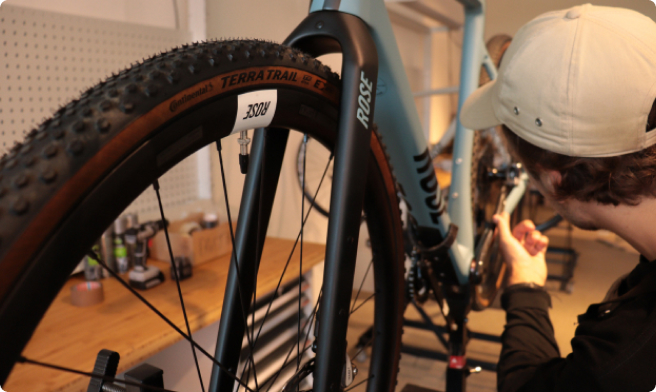 More refurbished bikes
More
Our Certified pre-owned bikes are the fastest and most convenient way to buy your next bike like NEW at a fair price. In order to offer you the highest quality range of refurbished bikes, we carry out the entire refurbishment process ourselves. Our experienced buyers select high quality, low mileage bikes, which are then carefully tested and repaired in our own workshop by our mechanics to ensure they work like new. We ship your bike directly to your door within 3 business days via freight forwarding. In addition, you get a 2-year warranty and 14-day return policy. Just like a normal online store.
Shipping usually takes 3 business days. Your bike is stored ready for shipment and goes directly after your order in the shipping. Orders outside Germany may take a few days more.
With your height and stride length you will find your appropriate size. To determine the right frame size for you, you should measure your height and stride length. Please measure the length from the sole of your foot to your crotch. You can use an object that simulates the saddle. In this case, measure to the top of your object. Note that the values are only a guide and may vary depending on the manufacturer.
Besides Germany, we currently offer shipping to the following countries: Belgium, Denmark, Estonia, Finland, France France, Ireland, Luxembourg, Netherlands, Austria Poland, Portugal, Romania, Sweden Slovakia, Spain, Czech Republic, Hungary Please note that this will change the costs for shipping and premium check. In your shopping cart you will see the country specific shipping costs. We are constantly adding new countries, if your country is not on the list please contact us directly.
To ensure that your bike arrives in perfect condition, all refurbished bikes undergo a thorough check in our in-house workshop in Munich. The process includes over 50 steps in which our mechanics take a close look at the individual components. So that you can ride your new bike right away, our experts use professional tools to check all safety-relevant aspects as well as superficial signs of use and wear. The gears and brakes are precisely adjusted by us. In addition, we also look for hidden damage, for example, on the head tube or internal bearings. Finally, each bike is washed, the bearings re-greased, and the screws checked.
Often, the frame hides unnoticed damage in places that are difficult to see, which can develop into serious cracks over time. To ensure the integrity of the frame and fork, we inspect them extensively both visually and with a special ultrasonic device that can detect even the smallest micro-cracks in the carbon structure. Thus, we guarantee that our bikes have no structural damage that affects stability.
In general, we only want to offer bikes that we would also like to ride ourselves. If individual parts no longer meet our high standards and show visual defects or heavy wear, we replace the corresponding components with new ones. Often we renew, for example, the chain, brake pads, handlebar tape, or broken screws.
We are committed to offering the best refurbished bikes in the industry, which we ourselves are convinced of. If for any reason you are dissatisfied with your refurbished bike you can return it to us within 14 days of purchase and we will refund the purchase price. We also offer a 2 year warranty on all refurbished bikes. Should a defect occur in the frame of the components during this period, which is not self-inflicted, we simply take your bike back. To file a warranty claim please contact: support@buycycle.de
Through our extensive inspection & maintenance, we grant you 2 years warranty on all our refurbished bikes. This includes any defects on the frame, or the components, which are not due to wear or self-inflicted. In the event of a warranty claim, we simply take your bike back.
We are committed to offering the best refurbished bikes on the market, of which we ourselves are convinced. If for any reason you are dissatisfied with your refurbished bike you can return it to us within 14 days of your purchase/delivery and we will refund the purchase price. Please note that the bike must be in the same condition as when you received it. Also, it must be shipped in the original Buycycle box.
To increase the life of your bike should be checked every 10,000km the typical wear components (chain, brake pads, cassette) and replaced if necessary. The replacement of most wear components can be done yourself with a few tools. On Youtube you can find various instructions. If you don't have the confidence to replace the components yourself, or if you have a major problem, you can also take your bike to a local bike store.
Our goal is for you to have as much fun riding your new bike as we do. If you have a problem with your bike after the 14 day return period, which is not covered by the warranty, please contact our customer service and we will try to find a solution together.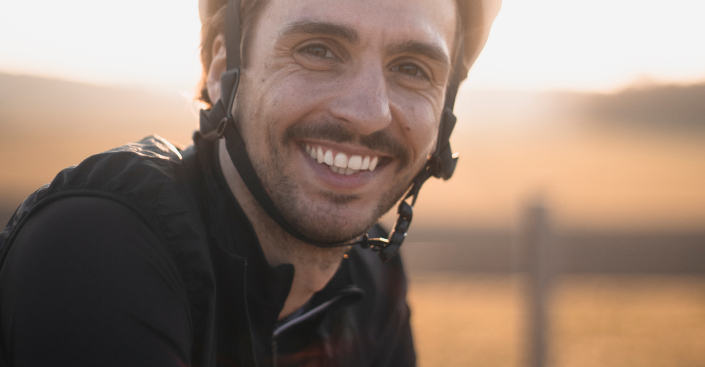 Any questions? Talk to us
Our team is always ready to answer all your questions or to help you find the right bike support@buycycle.de