Everything about click pedals
Click pedals: better performance and optimal posture
At first glance, the shoes of some cyclists seem original. More and more athletes are using models with integrated cleats. What can be disadvantageous when running brings various advantages on the bike. Integrated cleats allow the footwear to be connected to clipless pedals. As a result, more power is converted into propulsion while cycling. In addition, the fixation helps to maintain an optimised posture. Clipless pedals bring real added value not only in the road bike sector. There are clipless pedals on the market that are adapted to the needs of different types of bikes. Whether MTB or city bike, you can benefit from the positive aspects of system pedals in various disciplines. Among clipless pedal novices, there is always the fear of increasing their risk of injury due to the foreign system. Delayed dismounting is a certain danger in hectic situations. Beginner-friendly models and gentle adjustments can make it easier to use the winning bicycle pedals. You can find important facts and proven models here.
2. When are clipless pedals worthwhile?
3. Which clipless pedals are available?
4. What are the best clipless pedals for beginners?
5. Which clipless pedals are good?
6. Are there road bike pedals without clipless?
7. Can I use clipless pedals on an e-bike?
What are clipless pedals?
Click pedals are the modern answer to strap pedals, which were found among competitive road cyclists a few decades ago. What had to be tightened by hand in those days now works by pure foot movement. Clipless pedals can be mounted on the crankset instead of the classic platform pedals. The matching cycling shoes can be snapped onto the pedals. Clipless pedal systems work according to a uniform principle. There is a spring clip in the pedal. The matching counterpart on the shoe is a cleat. When the cleats on the shoes press on the clipless pedals, they lock into place. If you turn the shoe, the spring in the pedal relaxes. The fixation is released. The release hardness can be adjusted on the pedal. This refers to the force needed to click out of the pedals. A screw on the top of the pedal adjusts the release force. If the screw is turned clockwise, the release force increases. Turning it the other way decreases it. It is important to purchase clipless pedals and cycling shoes that are compatible with each other. Different manufacturers use different threads within the cleats. There are also differences between road bike shoes and mountain bike shoes and the pedals that match them. For newcomers to clipless pedals, the promising system often seems threatening. In hectic situations, the feet cannot be brought to the ground as quickly as one is used to with conventional pedals. The question often arises whether the risky gadget is legal at all. There are no legal regulations against using clipless pedals. The only thing that remains is subjective uncertainty. If you are inexperienced with clipless pedals, you risk tipping over with your bike. If you allow yourself to be convinced of the advantages of clipless pedals despite doubts, you will no longer have any worries after a short period of familiarisation. The way they work becomes automatic. Falls due to clipless pedals tend to be the exception. In contrast to standard pedals, the shoes are fixed while cycling. This means that the entire pedalling force is converted into propulsion. When one leg pushes the pedal down, the other leg pulls the clipless pedal up with it. This process is called the round pedal. It results in optimal power transmission. The performance increases. In contrast to standard pedals, there is no empty travel.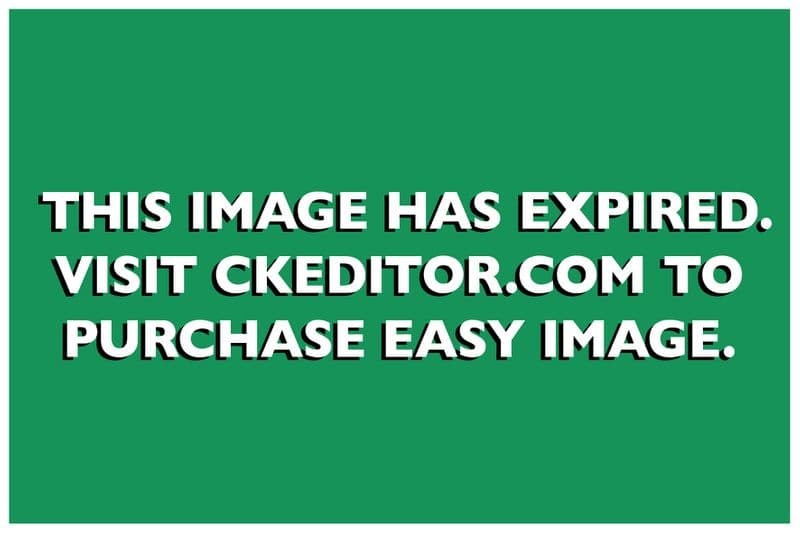 When are clipless pedals worthwhile?
Clipless pedals have a number of advantages for cyclists. Thanks to the fixed connection, they enable the so-called round pedal. This means that the pedals are not only pressed down during the ride, but also pulled upwards. However, it is a myth that clipless pedals permanently help to achieve a round pedal stroke during a ride. In the long run, pedalling and pulling the pedals would take up a disproportionate amount of energy. Science provides little clear evidence that clipless pedals are more efficient than platform pedals. Those who have tried clipless pedals will nevertheless notice the improvement in their own performance. Clipless pedals provide improved use of the entire leg musculature as well as a more easily variable cadence. In addition to optimal power transmission, the fixed shoes provide improved posture. The ideally precise, healthy position of the feet is maintained because they cannot be displaced. Along with the handlebars and the saddle, the pedals are one of the contact points between the bike and the rider. As such, they have a significant influence on body posture. For a pain-free, powerful ride, the balls of the feet should be positioned centrally over the pedal axles. The feet should be parallel to the crank. The cleats on the cycling shoes can be moved up or down a few millimetres to allow for individual adjustment. The cleats should be at the level of the metatarsals. Standard pedals become very slippery, especially in bad weather and wet conditions. Many athletes find it difficult to maintain the ideal position, and slipping is inevitable. Exhausted muscles can also lead to a relieved posture, which is detrimental to the entire body. Clipless pedals prevent this. The prerequisite, however, is that the right foot position is taken into account when mounting the pedals. It is worth taking a closer look at the other contact points between rider and bike. The saddle height and the handlebars and stem offer room for optimisation. Even bicycle frames that are unfavourable for the rider can be adjusted in this way. If the rider is not in an optimal position, knee problems usually follow. Clipless pedals stabilise the rider during passages that he or she rides out of the saddle. This mainly includes sections of the route where the rider climbs or descends a slope. On bumpy trail descents, the shoes sometimes come off the pedals, but thanks to the clipless system, the rider's footing remains stable and secure. Clipless pedals are often particularly small and light. This saves weight, which is particularly interesting for road cyclists. Some tricks are easier to learn with clipless pedals. In MTB riding, there is the so-called bunny hop. First the front wheel, then the rear wheel is released from the ground. This makes it easy to jump over obstacles. If the feet are fixed to the bike, it can be lifted much better and higher. If the rear wheel needs to be moved, this can also be done more accurately with the clipless pedal system. In general, there is better control over the bike during jumps of all kinds. The fixation of pedal and shoe also has disadvantages. The foot can only be taken off the pedal after disengagement. There is a risk of falling in accidents, at red lights, on your own doorstep or other turbulent moments. Beginners risk injuries due to delayed disengagement. Especially on mountain bikes, experienced handling of clipless pedal systems is indispensable. Falls are part and parcel of wild trail descents; in order to be able to roll off properly, you have to release yourself from the pedals in good time. In the forest, it is challenging to run with clipless pedal shoes because the cleats tend to be slippery. Mud can also be a problem on the trails. Once you have unclicked and the cleats are too dirty, clicking them back in again becomes much more difficult. A soft setting and beginner-friendly pedals can prevent a fall. In addition, clicking out becomes automatic after a little practice. Although falls can occur in careless moments, they are generally the exception rather than the rule. If you want to switch to clipless pedals, you have to reckon with higher purchase costs than with standard pedals. Most clipless pedals can only be used in conjunction with the appropriate footwear. Normal cycling shoes without integrated cleats do not get a proper grip because clipless pedals usually have particularly small tread surfaces. There are combination pedals that allow clipless pedal shoes to engage on one side and enable you to ride with normal shoes on the other. Since clipless pedals cannot generally be combined with all clipless shoes, it is essential to check compatibility before buying. Different manufacturers use different systems. Click pedal shoes are often more comfortable when walking. They can scratch soft floors such as linoleum or laminate. Due to the hard sole, the ball of the foot cannot roll optimally. It is therefore worthwhile to carry a pair of changeable shoes with you in case you want to get around without your bike. In summary, clipless pedals are worthwhile for ambitious cyclists who want to improve their performance. Whether on a road bike, mountain bike, cyclocross, cross country, trekking bike or gravel bike. If you spend a lot of time on your bike and want to get everything out of a tour, you will enjoy clipless pedals. However, you become faster and more powerful through training, not through an optimised bike.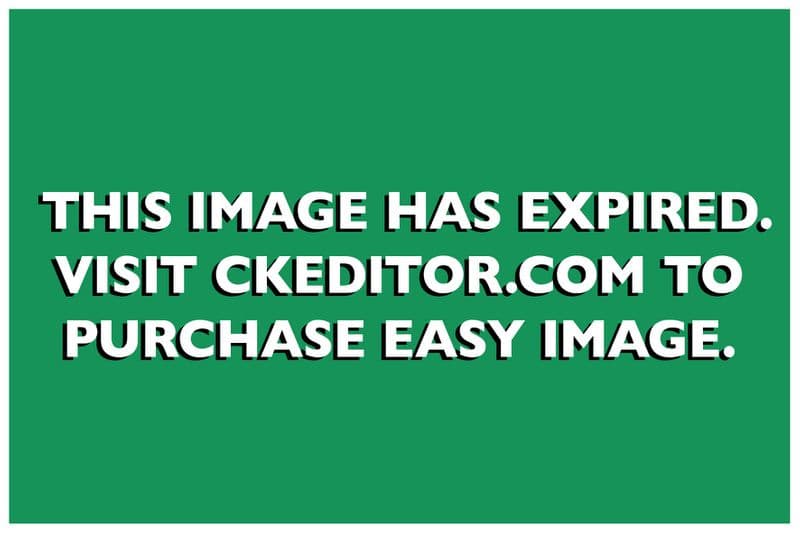 Which clipless pedals are there?
There are different areas of application in which clipless pedals can be used. The market offers different models to meet the various requirements. The differences between the various clipless pedals are explained here.
Combination pedals
Combination pedals can be used on different types of bicycles. They are often seen on both road bikes and mountain bikes. The special thing about clipless pedals is that they can be used both as clipless pedals and as normal platform pedals. One side of the combination pedal has the click system integrated, the other side offers a platform. This can be used with any type of footwear.
Clipless pedals with a small footprint
Clipless pedals can have particularly small footprints. This saves weight without sacrificing the rider's experience.
Clipless pedals with a large footprint
Pedals with a particularly large footprint are especially suitable for MTB clipless pedals. No matter if hardtail, enduro or freeride, the large footprints favour a better stand.
Clipless pedal systems
Various clipless pedal systems are available on the market. So before buying, make sure that the click system on the pedal is compatible with the cleats on your cycling shoes. Common clipless systems are from Shimano PD, SPD, SPD-SL and Look Keo. While SPD pedals are more common in the MTB and trekking sector, click systems from SPD-SL and Look Keo are more common on road bikes.
Clipless pedals for road bikes
Especially on road bikes, you want to save weight wherever possible. Therefore, clipless pedals for road bikes are designed with small footprints that are supposed to be very light. The SPD-SL click system from Shimano has proven itself. Look offers the Keo. The Shimano SPD-SL and the Look Keo offer lightweight clipless pedals with a slightly larger footprint. This offers the rider more stability. The Speedplay brand manufactures clipless pedals that snap into place on both sides of the standing surface.
Clipless pedals for mountain bikes
MTB pedals are characterised by stable materials and large standing surfaces to meet the demands of off-road use. The Shimano SPD system has proven itself in the mountain bike sector. The manufacturer Crankbrothers produces the so-called Eggbeater pedals. They are also popular mountain bike pedals because dirt can only settle with difficulty. The pedals from Time ATAC offer similar advantages.
What are the best clipless pedals for beginners?
For beginners and people with knee problems, it is worth setting the release hardness on the pedal low. This makes it easier to release the shoes from the pedals. Gradually, the release hardness can be adjusted. Many experienced clipless pedal users prefer particularly hard pedals. Before buying clipless pedals, you should also pay attention to the freedom of movement. What is called float in technical jargon means the angle at which you can turn your foot before clicking out. If you already have knee problems, it is advisable to opt for more freedom of movement. The Shimano SPD click system is well suited for beginners. It is used especially in mountain biking and trekking. The cleats are rather flat, so they are less disturbing when walking. With Shimano SPD clipless pedals, the release hardness can be adjusted particularly softly. LOOK clipless pedals have their release hardness predefined by so-called blades. If you want to change the hardness, you have to buy new blades. These blades are available in a variety of strengths, measured in Newton metres. Shimano SPD SL is a click system especially for road bikes. The release hardness can be adjusted with a screw on the pedal. The LOOK Keo is also popular among road cyclists. Click pedal shoes are available in a wide range of price classes. The perfect shoe should not be too small. There are also differences between mountain bike and road bike shoes. Before buying, it must be clear for which type of bike the shoes will be used. Weight, anatomy and material influence the price and create a wide range from entry-level to high-end shoes.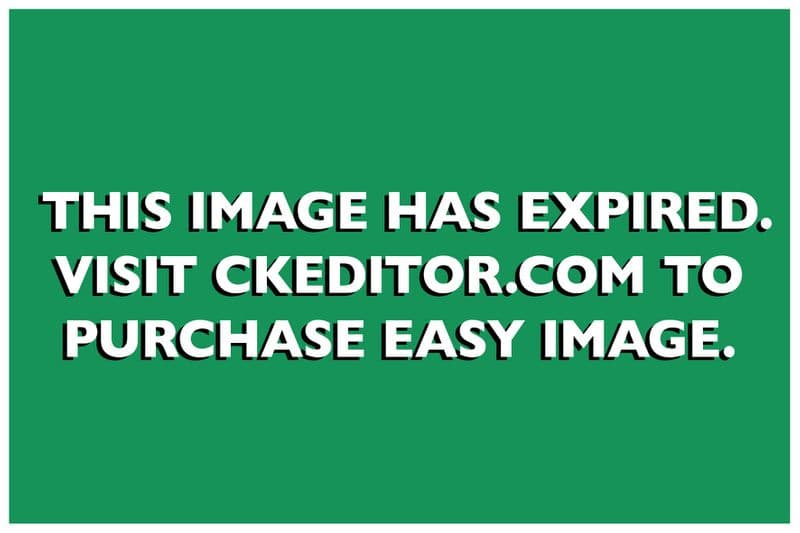 Which clipless pedals are good?
Mountain bike clipless pedals
The Shimano PDM520 are suitable for beginners and mountain bikers. They are inexpensive and therefore ideal for newcomers to clipless pedals to try out the advantages of this system. The Shimano PD-EH500 are solid pedals from the mid-price segment. The Crankbrothers double shot 3 are also designed for mountain bikes and are extremely robust. This makes them suitable for rough trail descents. Shimano XTR pedals are especially designed for speed in the MTB sector. You will find them especially in the cross country and race sector, for example the Shimano Deore XT PD- M8100 pedal. Shimano T421 are combination pedals. The Time ATAC MX8 Carbon are high-end pedals for off-road use. XLC makes clipless pedals with both SPD and Look systems. Other interesting manufacturers of MTB clipless pedals are HT, Magped and Hope.
Road bike clipless pedals
The inexpensive Shimano SPD SL PD R540 pedals are suitable as entry-level road bike pedals. However, these pedals will be too heavy for ambitious road cyclists. The Look Keo 2 Max have a good price-performance ratio. In the high-end range for road cyclists are the Speedplay Zero. Look offers the X-Track Race pedals made of carbon. They are extremely light and are also way ahead when it comes to clipless pedals for road bikes.
Are there road bike pedals without a click?
Even though clipless pedals are very popular for road bikes, there are also small pedals without a click. For example, city or trekking pedals can also be mounted on road bikes. They are also quite small and light. Non-slip rubber inserts on the stand surfaces are intended to create grip. The general term for pedals without a click system is platform pedals. Bear paws, also called flat pedals, are wide, robust pedals. They contain prongs and metal pins on the standing surface. Shoes with a tread thus have a particularly good grip during the ride. If you ride a road bike and want to slowly get used to riding with clipless pedals, you can first mount combination pedals and ride them with MTB clipless pedal shoes. As a click newcomer, it is easier to learn the process with MTB shoes. MTB clipless shoes have a softer sole than road shoes. The cleats are recessed in the sole because they are smaller than on road shoes. Walking is easier with MTB shoes. In addition, the force needed to click them in can be set lower. By the way, there are also systems that are suitable for both MTB pedals and road bike pedals. In the road bike sector, you will hardly find an ambitious athlete who rides without clipless pedal systems. Road cyclists like to take advantage of the many benefits such as the lighter weight of clipless pedals as well as the ideal positioning of their feet and better acceleration. By not slipping off the pedals, a higher cadence can be achieved. Climate systems are standard on road bikes.
Can I use clipless pedals on an e-bike?
Doubts about whether clipless pedals are suitable for the e-bike have their raison d'être. After all, you have to be especially careful with an e-bike. A delay in putting your foot down can really hurt here. E-bikes are usually heavier and accelerate faster than conventional bikes of any kind. Nevertheless, clipless pedals on e-bikes make perfect sense. Precisely because e-bikes are heavier, clipless pedals can provide more stability and safety when accelerating.
Become part of the buycycle community
Keep up to date with exciting tips, useful how-tos and news!