The ideal MTB backpack
The ideal MTB backpack for your mountain adventures
Exploring nature on a mountain bike is considered by many to be a successful leisure activity. Especially in the terrain, the right equipment is important. On trail descents, protectors can become important. Knee and elbow pads are usually too warm to wear while riding uphill. In addition, they usually need a lot of space. In the backpack they can be stowed until the trail starts. On trails with lots of debris, flat tires are common. An air pump, repair kit and a new tube help to quickly roll on again. To supply the body with energy, food in the form of fruit, snacks or protein bars is essential. Depending on the excursion, a change of clothes or a rain jacket can become important. All this finds space in the mountain bike backpack. Many models offer additional protection through an integrated back protector. There are some features that distinguish a bike backpack from hiking or everyday backpacks. Here you will find valuable tips for buying, alternatives to the backpack, as well as popular models from proven manufacturers.

1. What is an MTB backpack?
An MTB backpack should meet specific criteria. In the terrain, it is important that the backpack does not slip on the back despite bumpy paths and fits close to the body. At the same time, it needs storage space for the necessary equipment. The ideal MTB backpack does not restrict the cyclist's freedom of movement. Some cyclists prefer additional integrated back protection in the backpack to protect themselves better in case of falls. In addition, a robust material is important so that grazing branches and possible falls do not damage the backpack. Also, the backpack should be able to withstand various weather conditions. There are backpacks that are waterproof or water repellent. Many backpacks carry their own rain cover, which can be pulled over if necessary. This is usually located in a small compartment at the bottom of the backpack. A bike backpack is usually narrower than hiking backpacks. On the bike you take a bent body posture. This creates different requirements for a backpack. In the upright gait when hiking or in everyday life, a wide hip belt makes sense. Here the weight of the luggage can be supported. Sitting on the mountain bike, there is less space on the hip for a belt. In the MTB backpack, the hip belt is therefore different. Also the chest strap is usually narrow, but robust. The two straps are important to fix the backpack to the body and to shift the weight. Even in rough terrain and trail descents, the backpack stays where it belongs. Cycling off-road is usually associated with great effort. MTB backpacks therefore provide good ventilation so that the support of the backpack on the back is not uncomfortable. This does not rely on the common ventilation nets as in the hiking backpack. Instead, MTB backpacks have padding and constructions with air channels. Bike backpacks are well padded on the shoulders and back. Especially in jumps or uneven terrain, the straps of the backpack could quickly become uncomfortable. Tools and repair accessories usually find space in MTB backpacks in a designated pocket. In an emergency, these utensils are quickly accessible and stowed collected in one place. In the event of a flat tire or other problem it can be acted so quickly. Most MTB backpacks include a helmet holder. There are also special women's models of MTB backpacks. They are adapted to the female body proportions by, for example, waisted straps. In addition, they usually have smaller back sections. MTB backpacks are also suitable for e-bikes. There are models with an extra battery compartment.
2. How big does an MTB backpack have to be?
There are differences among MTB backpacks. Particularly lightweight backpacks are designed to carry only the bare essentials. Hydration backpacks are mainly designed to carry hydration bladders. Standard models offer storage space for a hydration bladder, clothing, food and tools including repair accessories. A protector backpack also has an integrated back protector that can help in the event of a fall. Even without an integrated protector, conventional backpacks offer some protection, as they prevent an impact on the free back. Which size makes sense depends primarily on the length of the planned tour. For day trips, backpacks with a volume of about 14 to 20 liters are usually sufficient. If you are traveling for several days, backpacks with a volume of about 30 liters are worthwhile. For special projects such as an alpine cross, it is important not to choose a backpack that is too large. A lot of space quickly tempts you to pack equipment that is superfluous. This can lead to very high weight, which must be transported on the shoulders. Nevertheless, a backpack with a packing volume of about 35 liters is recommended for such tours. If you often ride with a backpack that is too large and you do not fill it completely, you have to risk losses in driving dynamics. Since different manufacturers bring different models on the market, it is important to try on backpacks before the final purchase. The backpack must fit the length of the torso. Some backpack models have a back section adjustable in length.

3. What do you pack in a MTB backpack?
To be able to drink quickly and easily, it is common to carry a hydration bladder in the backpack. MTB backpacks, like many other hiking backpacks, also offer a holder on the straps for the drinking tube. During the ride you can drink without having to turn on a bottle. Tools and repair accessories are also important. Common tool is a so-called multitool. In addition, an air pump, patch kit and spare tube are important to get the bike quickly ready for use again in an emergency. In addition, food and water are indispensable. Since there is an increased risk of falling on trail descents, it is advisable to carry a first aid kit. Especially in the bike park or on rough trails, protective equipment such as knee and elbow pads, possibly also a full-face helmet, should be carried. To be prepared for changing weather, a rain jacket is worthwhile. A change of clothes is important to be able to change sweaty clothing during a break. For trips lasting several days, camping utensils such as a sleeping bag and a sleeping pad may be needed, as well as additional clothing. However, the weight carried on the back should not become too high, because it can eat a lot of energy while cycling. In addition, there is a certain packing technique to be able to ride as balanced as possible. The heaviest equipment should be stowed on the bottom of the backpack for this purpose. Lighter utensils are packed on top. The center of gravity should therefore be as far down as possible in the backpack. Things attached to the outside of the backpack tend to interfere with the ride. They can get caught on branches in forests or dangle around in a disturbing way. For tours in the mountains, a map, navigation device or smartphone with appropriate apps can be worthwhile. In an emergency, a power bank should be carried for this purpose.
4. How to adjust the MTB backpack correctly?
If the backpack is adjustable in length in the back section, the appropriate length should be set here. Then pull the backpack onto your shoulders and leave the shoulder straps long. The hip belt is adjusted next. It should be tightened over the hip bones so that the majority of the backpack's weight is supported by the hips. Next, the shoulder straps are tightened. Finally, the chest strap can be adjusted in height and closed. It provides additional stability of the backpack on the upper body.
5. What alternatives are there to the MTB backpack?
So-called hip bags have gained great popularity in recent years. As the name suggests, this is a bag that is worn on the hip. Their advantage is that the complete freedom of movement of the upper body remains. With MTB backpacks, you quickly feel restricted. However, hip bags have significantly less packing volume. Only tools, small snacks, a thin jacket or similar small accessories can be stowed in it. Hipbags, also hip bags, can carry various hydration systems. Some hipbacks offer additional holders for water bottles. There are likewise hip bags, in which drinking bladders find a place. It is probably more worthwhile to attach a bottle cage to the bike. Hip Bags are worthwhile for short trips of a few hours. Longer trips usually require more equipment, which can be accommodated in a larger bag. In addition to hip bags, equipment can also be carried directly on the bike. Many manufacturers produce saddle bags, handlebar bags and frame bags. In them, everything necessary for a bike tour can be stowed. For mountain bike tours, the bike bags are only suitable to a limited extent. Especially on unpaved roads they can be annoying. If the bags are attached incorrectly, there is a risk of losses in the functions of the bike. For example, the suspension elements may no longer be able to fully compress. Also in narrow passages between bushes and trees, the bags can quickly get caught on the frame and contribute to a fall.
6. What is the best MTB backpack?
Some manufacturers have a particularly good reputation for their backpacks. These include Evoc, Osprey, Vaude, Deuter, Camelbak, Ergon or Ortlieb. Not only backpacks, but also bags for the bike frame are produced by these manufacturers. So for bikepacking tours or longer bike trips there are alternatives to not have to carry the luggage on the body. This leads to more comfort during the ride, because you are not limited in mobility in the upper body. Especially for excursions with the mountain bike, the use of a backpack is nevertheless recommended. Here we present the most popular models. Here we start with small capacity and increase to larger models.
Deuter Race Air
The Deuter Race Air offers 10 liters of storage space and weighs 800 grams. For about 50 € he can be acquired. Robust material and simple optics including reflectors make the look of this backpack. Already included is a neon yellow rain cover. The main compartment offers space for a hydration bladder, in addition there are pockets on the sides of the backpack, in which drinking bottles can be stored. An internal compartment is designed to store tools and spare parts. Thanks to the tension mesh back, the backpack offers good ventilation. A helmet net can be retrofitted.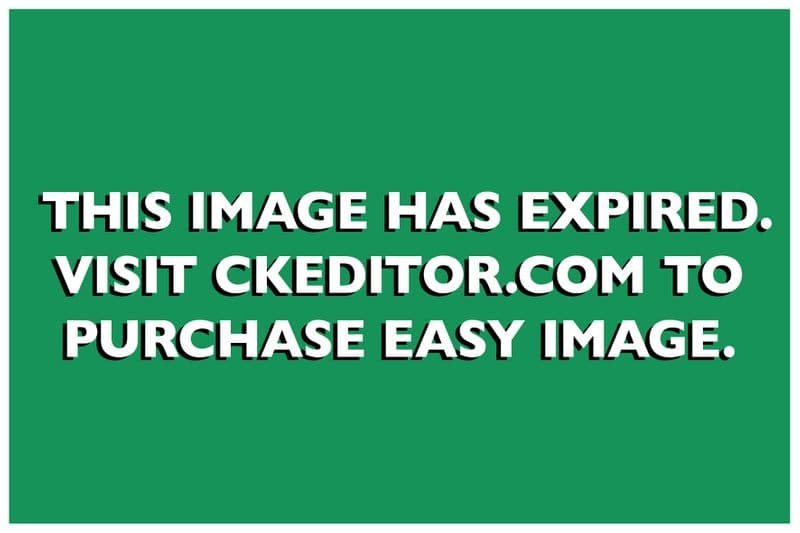 Ergon BX2 Evo
This daypack offers back adjustment in four different lengths. It contains a packing volume of 11.5 liters and weighs about 833 grams. In addition to the main compartment, there is an extra hydration bladder compartment. The BX2 Evo carries a rain cover. A clamping system lets you attach a helmet to the backpack. There are compartments for small items. The Ergon BX2 Evo fits snugly against the body. It can be purchased for around 70€.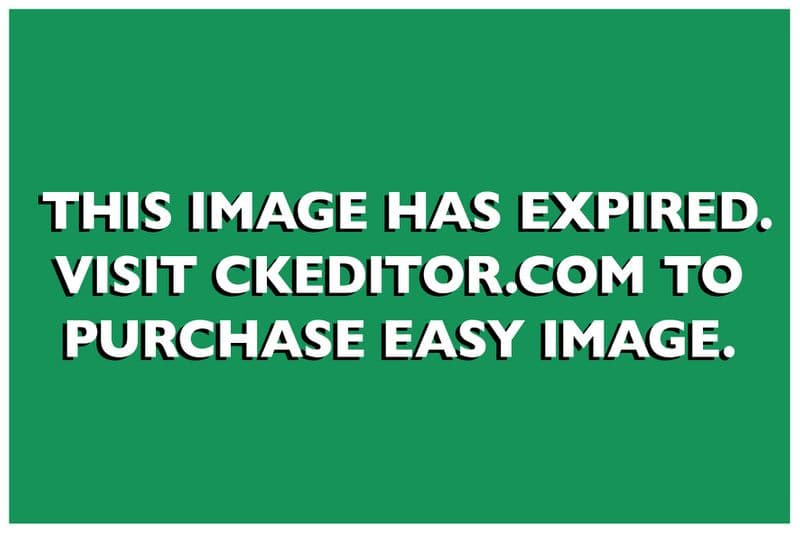 Camelbak M.U.L.E. Pro
Camelbak offers a variety of backpack models. Among them are some that are designed specifically for bicycle touring. The Camelbak M.U.L.E Pro has a packing volume of 14 liters and weighs 845 grams. It costs about 100€. The backpack carries clips to which a helmet can be attached.Included is a small pencil case in which small tools and spare parts can be stowed. In addition, a hydration bladder is included. Behind the hydration bladder, the so-called Impact Protector can be added. However, this must be purchased separately. The M.U.L.E. Pro is quite small and narrow, it also fits close to the body and is ideal for day trips. Stowing large items such as camera equipment is only possible to a limited extent with this model. The cut of the main compartment is designed more for small, malleable equipment. Due to padding and stretched mesh on the back, the backpack offers good ventilation.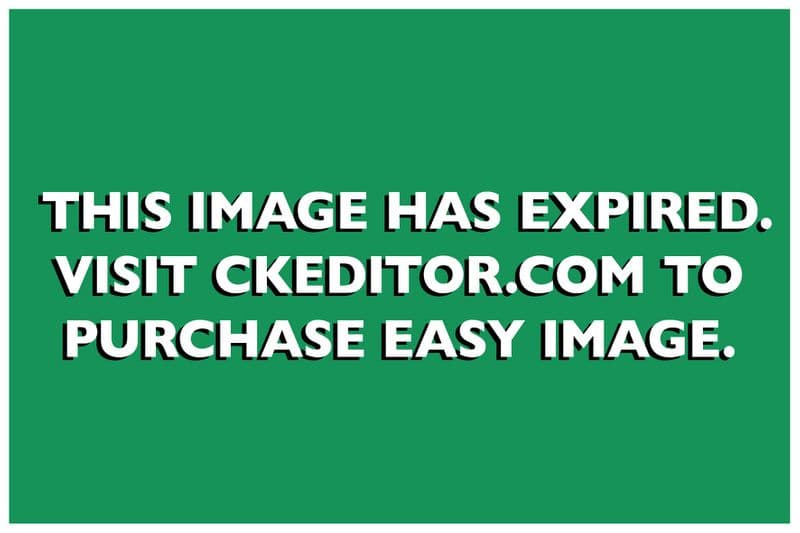 Evoc Ride 12
The Evoc Ride 12 offers storage space for 12 liters. It weighs 552 grams, making it the lightest of the models presented here. In the main compartment is a compartment including a holder for a hydration bladder. There is also a tool compartment. An extra wide hip belt brings a high wearing comfort. The Air Pad System provides the necessary ventilation at the back by means of integrated ventilation channels. The helmet holder provides storage space for additional equipment such as jackets or protectors. There is an extra goggle compartment. The Evoc Ride is also available in two other sizes. Between 8 liters or 16 liters pack volume and in six different colors you can choose. Evoc convinces other manufacturers especially with the appearance of their products. Other popular models from Evoc are the Evoc Stage or the Evoc FR Enduro Blackline.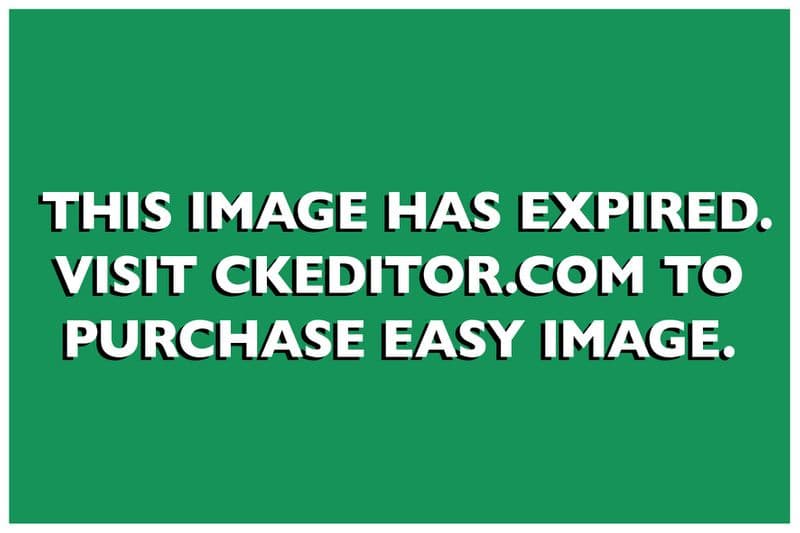 Osprey Syncro 20
The Syncro 20 counts as a multisport backpack. With 20 liters of volume at 818 grams of weight, it is rather light compared to other models. Different colors and a women's variant called Sylva offer the ideal backpack for day trips for everyone. The touring backpack offers various compartments. A slide-in compartment made of stretchy material, behind it an organizational compartment that offers space for tools or small accessories, for example. The large main compartment, an electronics compartment, a hydration bladder compartment and the compartments on the hip belt and sides offer enough choice to organize the contents to be transported sensibly. There is also a helmet holder as well as an integrated rain cover, a sensible ventilation system and comfortable hip belts.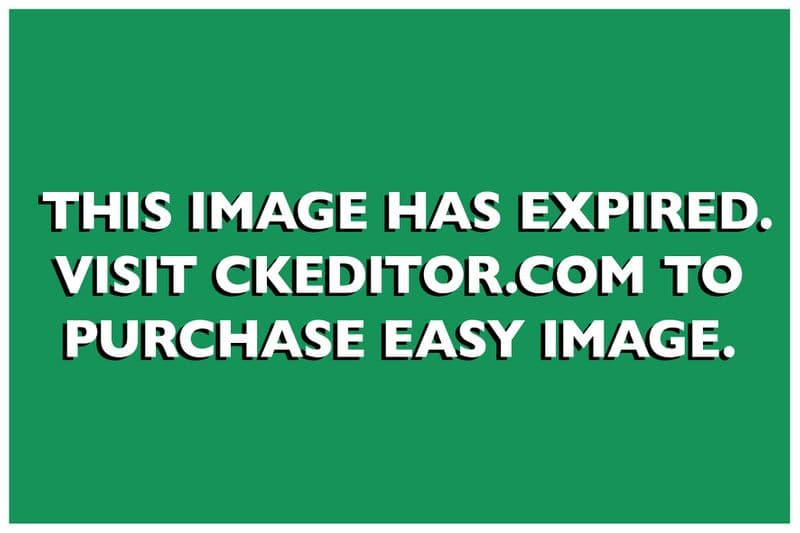 Deuter Flyt 20
Thanks to the integrated protector plate, the Flyt 20 is also suitable for enduro and freeride riders, as it offers protection in case of falls. In general, the backpack is very robust and thanks to a water column of 1500 mm also waterproof. The backpack includes attachment straps that allow, for example, a full-face helmet to be attached to the backpack. For half-shell helmets there are already clips on the backpack front. The protector plate is quite light and yet offers good protection. A pack volume of 20 liters and 1180 grams are available for around 100€. A comparable alternative with slightly less storage space is the Deuter Compact exp 14, but this has no integrated protector. Another variant of Deuter in the same size, but without protector, is the Deuter Bike i.
Vaude Bike Alpin
At 1100 grams in weight, the Bike Alpin offers 30 liters of storage space and is thus also very good for longer tours. A ventilated mesh back, a tool compartment and other diverse storage options, a helmet holder, an outlet for a hydration system, and many other gadgets make for an all-rounder backpack that is also suitable for Alpencross. It costs around 70€.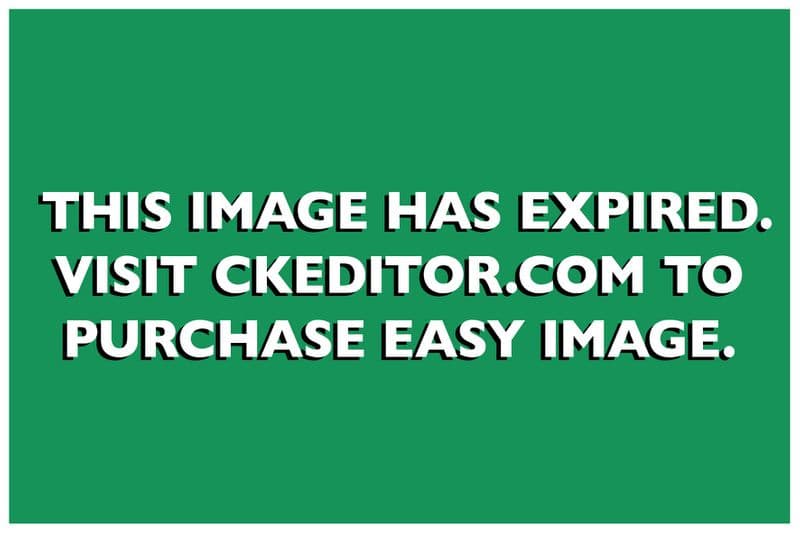 Deuter Trans Alpine 32
Ideal for an Alpencross is the Deuter Trans Alpine. The backpack offers a lot of comfort, weighs 1260 grams, has a volume of 32 liters and costs around 100€. Helmet holder, pump compartment and Airstripes on the back are among many other points to the backpack. The backpack is also available in extra long, so it also fits tall people.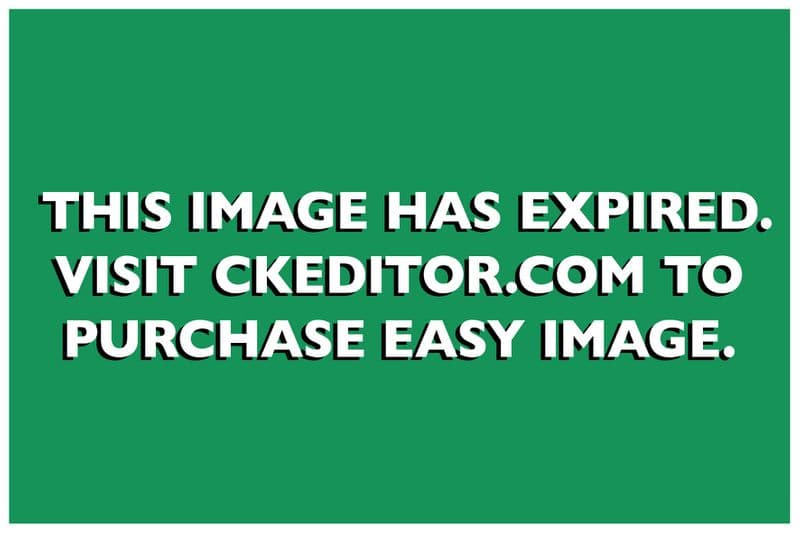 Become part of the buycycle community
Keep up to date with exciting tips, useful how-tos and news!